Being in a No Strings Attached (NSA) relationship seems like such a fun idea. You have no sorts of emotional attachments that you need to be considerate of. All you require is a person with a similar mindset to go ahead and live your best life. No commitment, no drama, and only pleasure. But with all of this, comes a list of rules that you should always keep in mind as you go about starting your NSA relationship.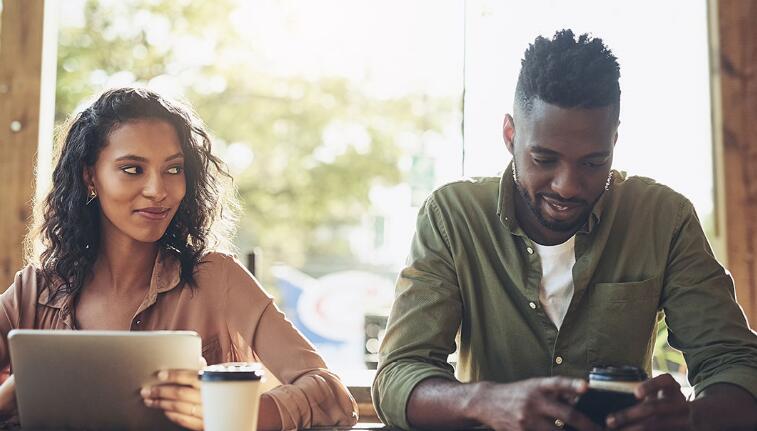 Be Clear About What You're Getting Into
As you're getting into an NSA relationship, make sure that you and the other person are on the same terms. This way, you will know what to expect from each other and know well when to stop. With a clear idea as to what you want from an NSA relationship, things become easier to go about. You know exactly what you two want; you don't owe anything to each other except for a great time in bed. Look for the ultimate NSA hookup for yourself and enjoy your time without worrying about any baggage! 
Communicate Only in Bed, Not Otherwise
Keep your communications limited. Indulging in long conversations is something that you want to do with a partner that you wish to be in a serious commitment with. Don't use your NSA partner to communicate about your day, instead, communicate about the things that you like in bed. This will make things exciting and you will be swimming in pleasure. 
Have Boundaries
Your NSA relationship isn't something that you want to give everything to. Set your boundaries by first understanding yourself. Learn what you're okay with and what you're not so that you can define boundaries better. This is where you talk to the person as to what your limitations are. While you're looking for fun and crazy casual sex, this doesn't mean that you completely overlook what you're comfortable with. Talk this bit out with your NSA partner and keep things flowing smoothly. 
Take Care of Your Needs
It's completely okay to be selfish if you are in an NSA relationship. You don't really need to worry about the other person as they're surely taking care of their own needs as well. So, before you get down and think of pleasuring them, instead, first focus on what you want. If you like something, tell your partner that and make them continue with it. 
Be Emotionally Ready
This one is an essential rule that you must ask yourself before getting into an NSA relationship. Are you emotionally ready for it? The person you'll be meeting will only be for a brief and not someone that you can rely on emotionally. You need to prepare yourself with this. 
Most of the time, when you're physically intimate with someone, you tend to develop some sort of attachment to them. This cannot be the case if you're doing casual hookups. Keep your emotion intact and only indulge in this activity if you know that you will be able to keep your head clear. 
Use Protection at All Times
Never forget to use protection. Regardless of your gender, make sure that you carry a contraceptive at all times so that you can keep your relationship fun and exciting. No matter how heated things get, going without the rubber is not an option. So, save yourself from the disappointment and carry one at all times- you never know when you'll need it!
Let Go of Control And Jealousy
Don't bring your need for control into an NSA relationship. It's meant to offer the people involved freedom and if your attitude doesn't match, then there's a chance that your NSA partner will make a run for it. So, throw away all sorts of controlling behaviors out the window and don't get jealous if your NSA partner doesn't have time or is meeting someone else. You're not in a relationship where you have the authority to be like that.
Don't Spend Too Much Time Together
Minimize all sorts of interactions outside of your bed. You don't want to develop any feelings for the person as the entire point of NSA relationships is to give your freedom to get laid whenever you want without having to deal with any sort of attachment. The second you feel like you're getting some feelings, it's time to move on. 
Keep these rules glued to your head as you step into the NSA relationship world. It's fun and exciting, so it is best to keep it like that. Be spontaneous, be selfish, and make sure that you're safe as you go about exploring this form of intimacy.