Covid-19 has affected most people in some way. Whether it's losing a job, being quarantined at home for weeks, or actually catching the disease, it has had an incalculable impact around the world. Yet one of the more overlooked areas that Covid-19 has affected is the world of online dating.
After all, with strict measures in place, there are very few bars, restaurants, or other places to socialise that are open for business. This makes going on a date or arranging a hook-up pretty much impossible, so how has the world's biggest dating app Tinder been affected by the Covid-19 crisis?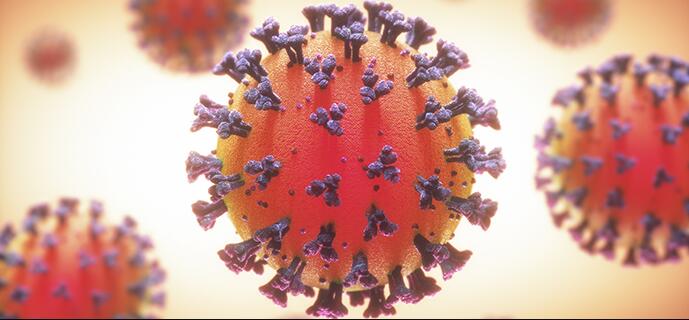 More People are Using Tinder
Perhaps unsurprisingly, more people are actively using Tinder, which makes sense considering millions of people are stuck at home with not much else to do. Tinder has reported that messaging and daily log-ins are on the rise since the beginning of the Covid-19 quarantine measures, increasing by double digits.
Given that a lot of people are feeling isolated during lockdown, it is understandable that many are taking to online dating apps like Tinder to connect with others. Even if meeting other people is out of the equation, the fact that Tinder gives a platform to chat with other people highlights why user numbers are up.
Giving a Paid Feature for Free
Tinder Passport is a paid feature that allows the user to find matches based on a specific city rather than their current location. It's a great way to broaden the dating pool and has become a must-have feature for anyone travelling extensively.
While travel is out of the question for many, the fact that a lot of people are holed up in lockdown in most major cities means there are of Tinder users in the same boat. To encourage connections and socialising between these people, Tinder has temporarily provided its Passport feature free of charge.
Paid Subscriptions are Up Where Lockdowns are Easing
An interesting impact that Covid-19 has had one Tinder is the increase in paid memberships in areas where lockdown measures have been easing. There are many places worldwide that are winding down restrictions, with all sorts of places opening back up to the public.
This has led to quite a few people taking advantage of the premium features on Tinder, possibly due to the increased desire to find a good date now that the lockdown measures have eased. The willingness to pay for Tinder may become more widespread as lockdowns continue to taper off in the coming weeks.
A New Video Function is On the Way
Tinder has never had a video chat function, instead focusing on texting to get matches chatting and possibly dating. However, with strict lockdowns and social distancing measures in place, there has been an increase in virtual dating across most dating platforms, with many reporting higher numbers of video chats between matches.
Given that Tinder lacked a video chat function, it was sorely lacking what many people were looking for during the lockdown era of dating, and now the company looks set to change that. Announced for a June launch, Tinder is officially introducing a video call service.
This feature requires both matches to opt in, ensuring that everyone agrees to a video chat instead of it automatically happening. It remains to be seen how big a role the feature will play once the Covid-19 crisis has passed, although it was long rumoured that Tinder planned to embrace video chatting technology due to changing user demographics that are now embracing the virtual world.
Users are Reporting Less Stressful Experience
Tinder is a daunting prospect, even for seasoned users that know exactly how it works. There is a lot pressure to succeed on the app, with everything from your profile photograph to bio description to your opening line all being heavily scrutinised.
Those that do manage to find some matches then need to carefully navigate a conversation where the ultimate goal is to get a number and arrange a date or hook up, with countless other people vying for the attention of the same match.
Yet because so many people are refusing to meet up during the pandemic, there has been a notable shift in how users are approaching the Tinder game. Many are reporting a less stressful experience as they don't feel pressured to try and snag a number or get the hottest match possible.
With fewer expectations, it's making for a much relaxing Tinder experience. Because you don't need to worry about asking someone on a date, you can chat, chill, and get to know the match better than before the Covid-19 crisis struck.