Dating sites have revolutionised modern dating, giving us a whole new way of meeting new people for dating, romance, and even some casual fun. There are countless dating sites available, from those designed to help match people for love and long-term relationships to those that are intended for casual hook-ups and no strings attached sex, with virtually every desire catered to online.
One of the more niche types of online dating is cyber sex. While a lot of people try cyber sex once or twice when experimenting with online dating, there are a range of websites that cater to those that enjoy cyber sex chat as an ongoing part of their sexual activities.
In fact, some people have cyber sex with people that never have or intend to meet, with a thriving community of cyber sex enthusiasts found on various dating sites. If you want to try cyber sex for the first time, it is not difficult to find a dedicated dating site for this, or you could probably find it on some of the more conventional dating sites too, highlighting how popular cyber sex has become in modern dating.
But is cyber sex all that is cracked up to be? Is it really fulfilling to constantly be having online cyber sex without ever meeting anyone in person? Like any type of online dating, there are both pros and cons, so let's take a look at some of the upsides and downsides of online cyber sex dating.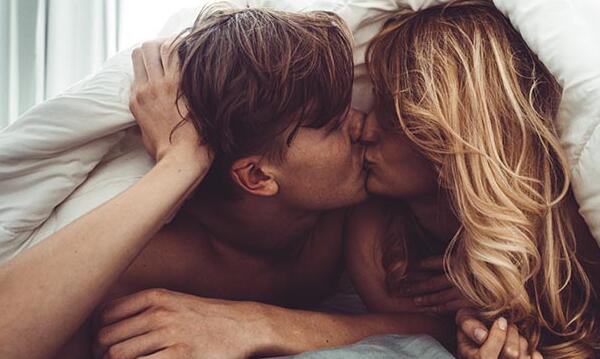 Upsides
It's a Lot of Fun
This may sound obvious but it's worth emphasising just how much fun you can have with online cyber sex dating. You can live out various fantasies and desires while maintaining all your privacy. Push any boundaries you want, experiment with some things you have been too scared to try in person - do anything you want!
Providing you have a consenting partner for cyber sex, there are no limitations to the type of fun you can have, and because many people have not tried cyber sex it can be incredibly tantalising those first few times.
It's Anonymous
One of the big upsides to cyber sex is the ability to remain anonymous while having fun. As all the interactions occur online, you never need to reveal your identity or any information about yourself, keeping you in complete control.
This is beneficial in many ways, with some people not being confident enough to have intimate interactions in person, with the anonymous aspect of cyber sex letting them fulfil desires without needing to reveal anything about themselves.
Even if your cyber sex involves webcamming, you can remain anonymous by covering your face or keeping it out of view.
Many people find the anonymity arousing, with the idea that you are having cyber sex with a stranger that knows nothing about you being quite the turn on, while others simply enjoy having sexual satisfaction while keeping private.
Safe Sex
Cyber sex has many forms, yet none of these involve physical interactions. This means you get to enjoy sexual encounters without any concern for STDs or unwanted pregnancies, some of the main risks when having casual sex or one-night stands.
You can enjoy all kinds of kinks and fantasies without ever touching another person, giving you the peace of mind that you are having fun without any of the risks of physical encounters.
Downsides
It's Sometimes Addictive
Cyber sex is a lot of fun but this also means it can quickly become addictive. Many people find cyber sex readily available online, so when something becomes so easy to find it often means they start doing it more frequently to get that sexual satisfaction.
When you get addicted to cyber sex, it can have a negative impact on other aspects of your life, such as making it harder to meet someone in real life because you are so comfortable with your online dating habits.
There are Privacy Risks
Whenever we head online, we risk having our private data stolen, and online cyber sex dating is no different. While you remain anonymous so shouldn't need to worry about your private information being revealed, people can obtain this illegally from websites and applications that you might be using or it could be the person you are having cyber sex that leaks private photos or videos.
Therefore, it's important to be safe when you're having cyber sex online. Only do it with people you trust or make sure you don't send photos or videos that you don't want to risk having leaked.
People Aren't Always Who They Say They Are
As you might expect, the anonymity that cyber sex offers comes with a downside - you may not be talking to who you think you are. Now, this may not be much of an issue if you are still having fun and don't mind who this would be with, just bear in mind that someone claiming to be female could be male, and vice versa.
However, if you are uncomfortable with the idea of someone lying about who they are or what they look like, then it's best to stay clear unless you can verify who the person is, which often defeats the entire purpose of cyber sex for many people