With more than 50 million worldwide users, 1 billion plus swipes per day, and being responsible for over 1 million dates a week, it is safe to say that Tinder remains the most popular dating app in the world.
Launched in 2012, Tinder has quickly revolutionised modern dating, providing a fast location-based matching system that instantly connects singles. Users are varied, with some looking for hook-ups, others love and romance, and some a bit of both.
Thankfully, Tinder has been around for quite a while now, meaning there are a lot of hacks that people have learned over the years. These can be used to your advantage, letting you know all kinds of tips and tricks to get the most out of the dating app.
Here are 10 Tinder hacks that you must know: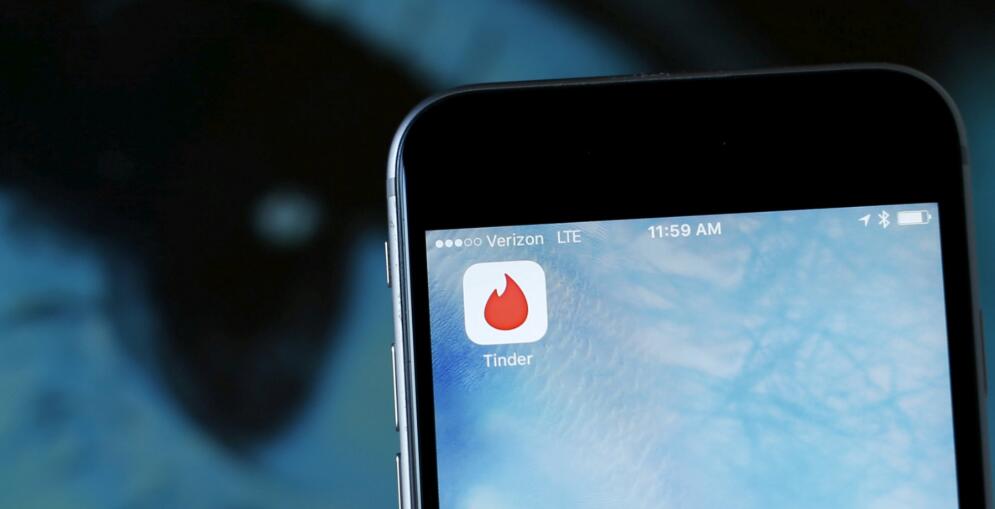 Make that Bio Stand Out
It's your first impression and you can be certain that it counts - so make your bio stand out! Treat it like a good advert for yourself, making it eye-catching and memorable while showing yourself in the best way possible.
A good bio might just help you stand out, while a boring bio is guaranteed to make you forgettable.
Good Photos are a Must
It's an unfortunate truth about Tinder - good photos are essential for getting matches.
While not everyone feels photogenic, we all have the potential to take a great photo, so just be patient and get some help from friends. A female perspective is great for helping guys choose a nice photo, while you can also trial some of your favourite photos as your main pic, choosing whatever one lands the most matches when in use.
Try avoiding selfies with sunglasses and hats as it hides your face. Also, have at least one full body shot, as this significantly increases matches.
Stay Active
Tinder's algorithm rewards frequent use of the app, so the more active you remain the more likely you are to be paired with similarly active users. This is a big bonus, as you avoid most time wasters and bot accounts, while also increasing your chances of getting an awesome match.
Don't Forget to Swipe Both Ways
Swiping right all the time seems a solid strategy - it increases the chances of more matches, so it can't be a bad thing?
Well, Tinder does actually punish you for always swiping right, probably thinking you are some kind of bot, so it does help to vary things up with the occasional swipe left.
Message Every Match
As previously mentioned, being active is a simple but effective hack on Tinder, so make sure to take full advantage by actively messaging every match. This also increases the chances of hitting it off with someone, so don't be shy and message first as quickly as possible.
Timing is important though - post work hours and late nights are the best time as most users are active then.
Don't Wait Around to Ask for a Date
A common issue with male users is taking too long to get to a point and she loses interest. The entire goal is to meet in real life, so don't waste either of your time by beating around the bush. If you manage to get a good conversation going, don't hang around waiting - ask them out sooner than later!
Know the Right Kind of Date
It's all well and good asking someone out quickly but if you suggest the wrong type of date you will have wasted your time. Remember, a quick date in an open place is highly desired by women, as it makes them feel a bit safer about meeting a stranger for a date.
This means maybe ditching the movie and dinner suggestion in favour of a quick coffee or going for a walk in the park or at the beach.
Get a Paid Membership
Want a simple way to get more matches on Tinder? Then sign up for a paid membership!
This comes with a few features that let you cut some corners, such as boosting your profile, super likes to emphasize your interest in someone, and seeing who likes you before swiping.
Use Other Social Media
Instagram is a great way to increase your chances of impressing on Tinder. It paints a more honest image of you and shows off more photos, so it's a good option to help increase matches and pique the interest of users that may be on the fence about you.
Facebook pages you like can also influence who you get paired with - like more pages to increase the chance of pairing with someone that has similar interests!
Don't Be Afraid to Super Like
A super like is often viewed as an overly desperate sign of affection but this is an over exaggeration. While you may not want to seem too desperate by using your free daily super like, the truth is it can put you to the top of your match's list, so it may just work in your favour.
Tinder for Sex Only
Many people think that Tinder was designed to be a traditional dating app. Tinder was originally designed as a place to support any type of relationship that you might want. That includes casual dating. Turning to Tinder to find people to have some casual sex is a great option. 
But there is another great option you should know about - the Tinder for Sex. It is one of the original websites dedicated to online causal sex dating on the internet. It was created in the 1990's when it was found there was a need for a website for people to turn to when they are looking for sex chat, sexual picture sharing, and more.