It doesn't matter whether you are looking to date or just a casual fling. Tinder is the best hookup app for many reasons. It provides an opportunity for people to mingle and have casual relationships that are all about having fun and enjoying each other.
After all, what is life if it's all work and no play? Get Tinder now and use it in the best way by familiarising yourself with Tinder slang. It will help you stay afloat in the world of dating and help you avoid situations you don't want to be a part of.
People use Tinder for different reasons so you would want their reasons to match yours to avoid any confusion. Here are five of the most commonly used terms that will help you understand what the other person wants.
This guide will explore NSA, FWB, ONS, MBA, and DTF. So let's dive right in.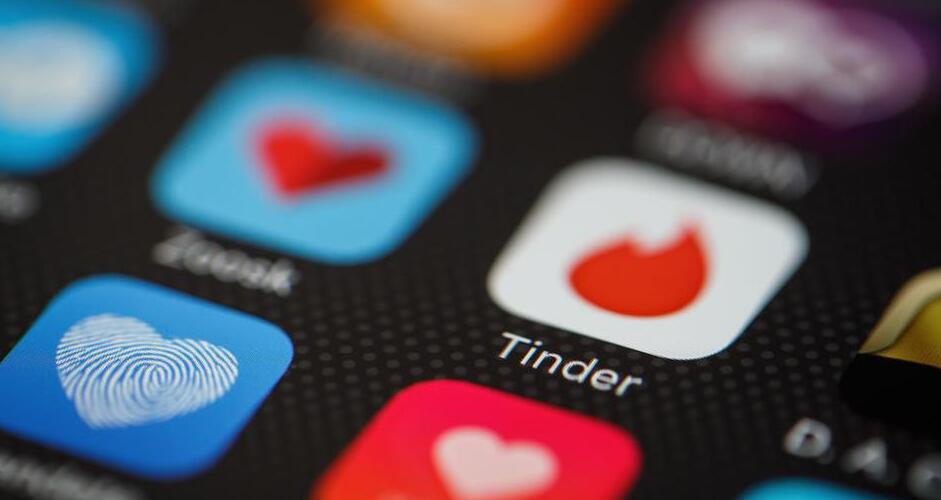 NSA - No Strings Attached
The full form of this is no strings attached. This is used by people who are not looking for anything serious or a commitment. This means that both of you can see other people and there is nothing that will tie you both (no string).
It is all about having fun with no obligations or commitments. All two people do here is enjoy the moment while it lasts. Many people want to enjoy sex and don't want to be tied to one person for their needs.
They like exploring and enjoy their independence. This is why this term is used for people who only want to hook up and nothing else. They are not looking for anything more than some meaningless hookups.
This is just a way of saying let's have a one night stand without the negative attribute that saying it brings. So, if you are looking to be in the moment with just some meaningless hookup and fun for maybe a night or a few days then NSA is the term you will have to use.
It is important to let the other person know about what you are looking for because you don't want to create unnecessary drama. This is why these terms exist.
They clear confusion and set out expectations from the beginning of what the hookup entails. This way you both won't be disappointed and be able to enjoy the ride while it lasts.
This resource is a great way to step up your NSA hookup game: 5 Ways to Find a NSA Hookup.
FWB - Friends With Benefits
This is not new slang from anywhere. You have probably heard this term a lot of times or have experienced it yourself once or twice. It stands for friends with benefits and is common everywhere even for people who are not on Tinder.
This label doesn't entail any expectation and commitment either. The basis for it is just pure hooking up with each other and enjoying the company. There is no love involved, no feelings involved.
It is all about having a positive relationship with someone with the added benefit of hooking up. In this type of label, there are no hard feelings even if you don't engage with the person a lot.
This is because all it is about is having the benefit of a sexual partner you can call at any time to hook up with. Tinder is a great way to find someone who is also looking for an FWB arrangement.
It is an amazing app for when you are traveling and are looking for something purely sexual. It is available in almost two hundred countries so there is no doubt that you will find someone to hook up with even during your travels!
So, the next time you are visiting a new country or city and need an FWB arrangement for a few days then Tinder is the place to be. However, there are other ways too, check out these apps for finding friends With benefits partners regardless of where you are!
ONS - One Night Stand
This is a one night stand. It means a meaningless night with no consequences of just one hookup for a night. Fun all night and both of you go separate ways before the sun comes up.
When you come across someone's Tinder profile that has this term in it then you know what they are looking for. This is a desire to just have fun with the person once and never to see them ever again.
This is a great way for when you are not looking for anything more with anyone. The nights where you want to forget about everything and indulge in an encounter that will be nothing more than the moment it is in. After that, it will be forgotten by both the people and you can go on with your life.
Looking to get over someone you just broke up with? Use the one night stand for a rebound. Looking to blow off steam with no consequences? Indulge in a one night stand. Anytime you want to do something impulsive and never want to experience it again then a one-night stand is an option for you.
People who have this in their Tinder bio are only looking for meaningless one-time encounters. This cancels out any expectations or a chance for any feelings or commitment.
This is not the first choice for many women and you will most likely see this prevalent on Tinder profiles of men so do your homework and ask the other person what they are looking for before you jump on the hookup train.
MBA - Married But Available
Only a genius who did not want to feel guilty about cheating on their spouse could have coined this term. It stands for married but available. This is a pretty self-explanatory term as it means that the person is married but they are still looking for a hookup.
If you encounter someone with this term then be extremely careful. Think about what you want and then decide if you want to go down this path or not.
You don't want to be included in some unnecessary drama that may come with this type of arrangement. People are not on Tinder for drama. They use the app to do things they want to and blow off some steam.
Marriage is a completely different ball game and you don't want to be the reason for someone else's pain. Many times the spouses have no idea that their significant others are on Tinder unless they are in an open relationship.
This is why you must tread carefully and only opt for it if you are fully aware of what this entails. Very few people go for people that are already taken and so this option is not utilized by many.
DTF - Down To Fuck
This stands for down to fuck. As long as you are down for a hookup no matter what it entails. This is just another way of saying let's hookup. Although, this is more of a vague term and can entail anything.
It can entail anything from NSA to FWB to MBA to ONS. This is why it is important that before you meet up with this person you should ask what they expect and what they are looking for.
This will help clarify boundaries and expectations of what the hookup will hold. It will help you in understanding the entire picture more clearly so you can make an informed decision whether you want to proceed with this DTF arrangement or not.
Of course, everyone is on Tinder for the "F" in DTF but you need to know the kind of hookup it is. It sets boundaries and expectations by making the picture clearer.
If you are not sure what the person wants then simply as and proceed with the arrangement if it is what you both want.
Final Words
Tinder is the best hookup app you will find out of all the others. However, to use it in the best way you need to understand a few things about it before you use it.
These slang terms are common everywhere and you will see them on almost all profiles. This is because no one wants to waste their time. They just want to have a good time with people who are looking for the same thing as they are.
However, some of these terms are used interchangeably so be sure to ask the person what it is exactly that they expect. This will help clear out confusion you may have about the arrangement and situation.
Once you figure out what they are looking for you can then decide whether you want to hook up with them or not. You can even include this term in your bio so people can know if they want to hook up with you when they stumble on your Tinder profile.
It is all about having an experience on Tinder that will save your time and that of the other person. This is why these terms were introduced. This way people can enjoy the app in the best way possible!