Adult chat rooms are a great way to engage in exciting cybersex activities with likeminded people, yet it is not without its risks. Like any type of online chatroom, adult chatrooms have users that aren't there to have fun but instead annoy and hassle other users. So it's important to be aware of the risks and how to keep yourself safe from these.
Yes, most people are using adult chatrooms to have an enjoyable cybersex experience, but never assume you're free from risk when using one! Here are some adult chatroom safety tips to ensure you have a safe and enjoyable time online:
Also read: How To Have Safe Hookups?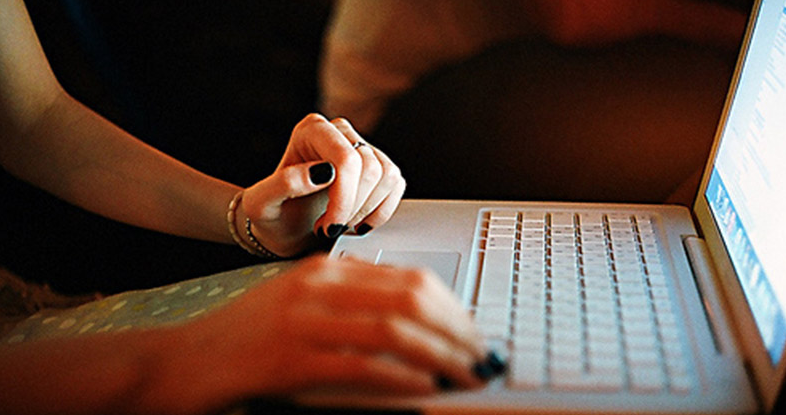 Never Use Your Real Identity
The golden rule of using an adult chatroom is to never use your real identity. People may use this information against you, such as using it for identify theft, determining where you live or work, or even blackmail, so stay safe!
Thankfully, most adult chatroom users enjoy the anonymity that comes with sex chat with strangers online, but never run the risk of using any personal information in your adult chatroom usernames.
Get creative and make a sexy username that is completely anonymous and gives no details to who you might be.
Do Not Give Out Personal Details
If you start having fun on adult chatrooms you often get asked for more personal information to take things further, such as an email address, phone number, Facebook account, or even just your real name.
Never make the mistake of giving personal details to fellow users in a chatroom. If things are fun and exciting in the chatroom then keep things there - there is no need to use other channels to communicate for cybersex when using a good adult chatroom.
Instant messaging, video chat, and exchanging nudes can all be done on a good adult chatroom, so never feel the need to take things elsewhere. When someone asks for personal details never give them anything, otherwise it could be used against you.
Do Not Trust Other Users
Adult chatrooms are incredibly exciting, especially when chatting to a likeminded person with similar kinks and fetishes. You may even find yourself bonding with users over the long-term, but it's important to understand that you cannot trust other users in these chatrooms as they can easily lie about who they are.
Therefore, never assume a person is who they say they are even if chatting for a while, and never arrange to meet someone in person from a chatroom as you don't know who they could really be.
The anonymity of adult chatrooms attracts unpleasant people looking to take advantage, so do not easily trust people and remain cautious of every user - even those you think you know well.
Always Report Unwanted Behavior
Adult chatrooms have rules just like any other chatroom, so don't think you can't report unwanted behavior that makes you feel uncomfortable or even unsafe. If someone is harassing you, inform support staff about the issue and let them take care of the problem.
It may help to take screenshots of abuse you receive to ensure that something is done about it!